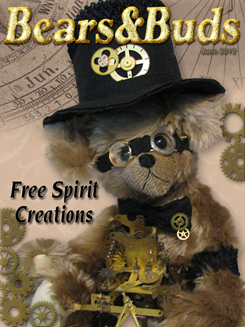 The latest issue of Bears&Buds features Pat Lyons, Free Spirit Bears and Creations from Arizona.
You'll discover how she became involved with teddy bear making plus marvel at her Steampunk creations.
We have over 500 online articles, how-to-do, feature stories and articles about bears and teddy bear collecting.
Most of Bears&Buds is FREE TO READ - so grab a cup of coffee and sit back and browse the What's New Section where our Professional Artist Members show their latest creations...and many are for sale too!
Enjoy reading www.bearsandbuds.com/index.html today!
Bearhugs,
Valerie Rogers
Publisher and Executive Editor