Meet Hildchen and her little wool suppliers.
She stands 3.2" (8cm) tall and made of ivory colored longpile fabric.
Hildchen is 5-way disc jointed, arms and legs are wired and she is filled with sheep wool.
Cardigan and socks are knitted with miniature knitting needles (0.7mm) from hand dyed fine pure wool.
The miniature sheep are between 0.6" 1.2" (1,5 – 3cm) tall. They are made from Smokey Longpile, Vintage Rayon and Ultra Suede.
The black and the white one are old enough to give their wool for the scarf but the little brown one has to wait for another year.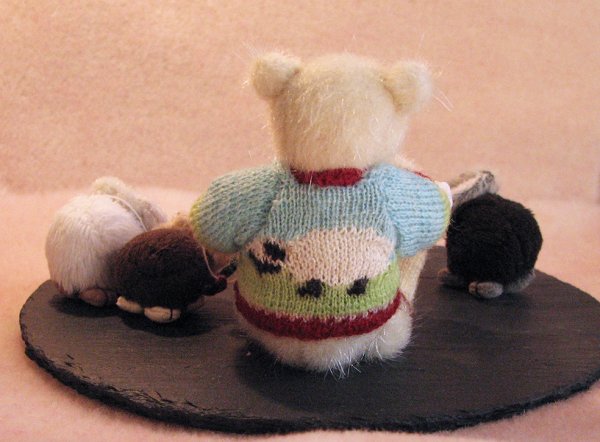 Wooly Greetings,
Sabine