Some of my crochet bears made and finished using various techniques.  May these inspire others to try their hand on crocheting bears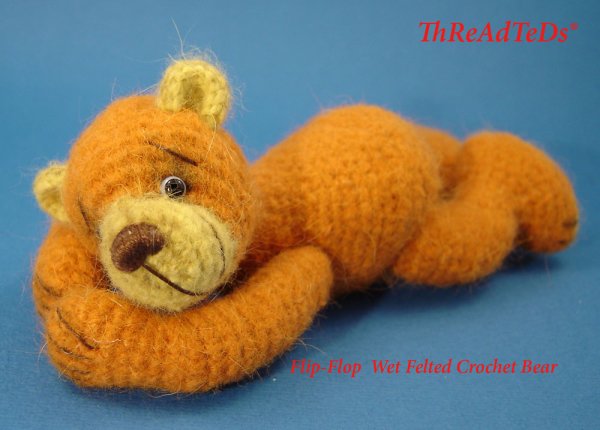 Flip Flop Bears I made quiet a few. These are fun as they can pose many ways. Above Flip-Flop bear is crocheted and felted.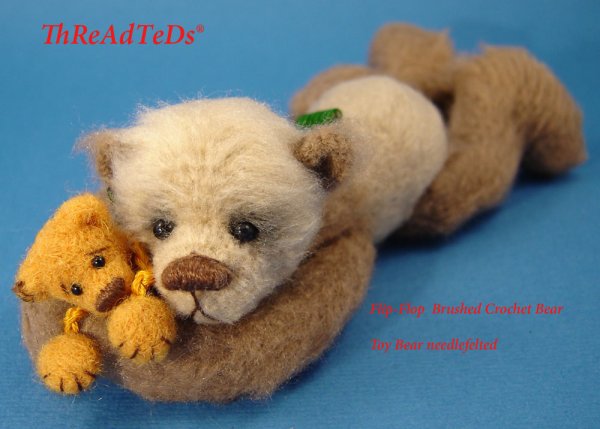 This Flip-Flop bear is crocheted with Magic thread and Brushed !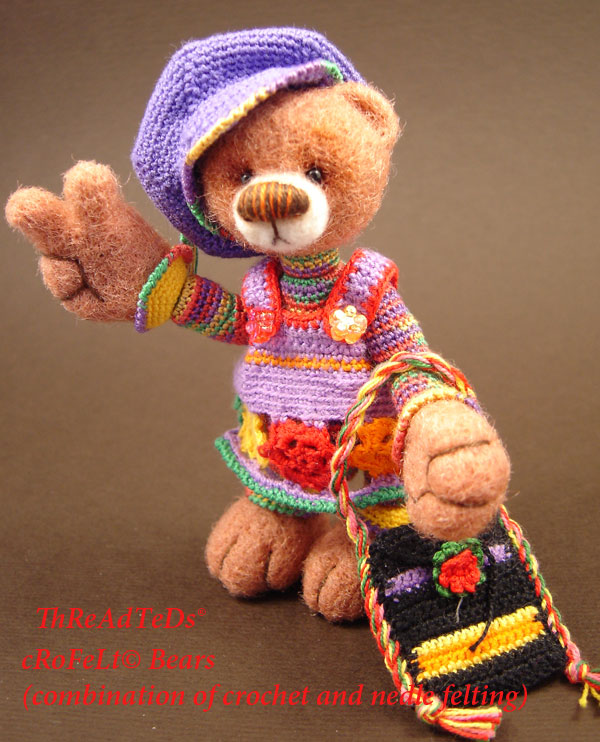 Combination of crochet parts and needle felted parts, assembled together to make one solid piece.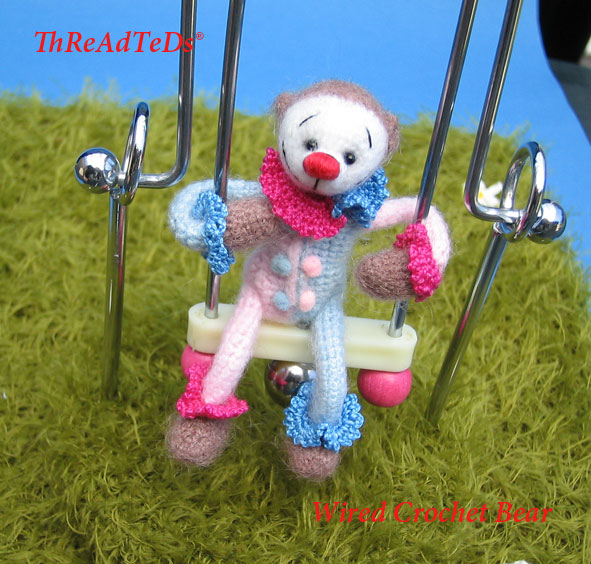 All wired for multi poses.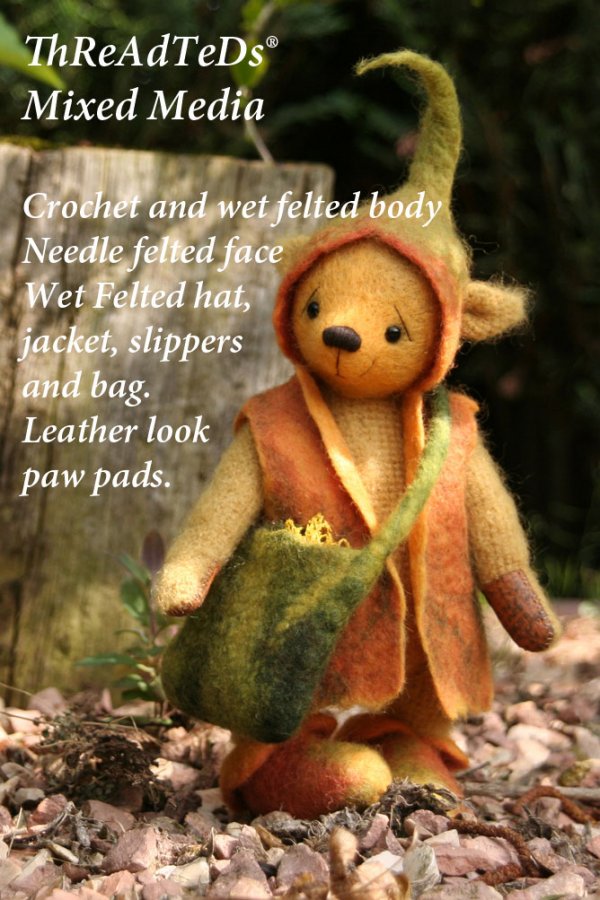 Mixed Media I use for my fabric bears and crochet bears as wel.  This is one of my N.O.S.T.© Bears. I won many International Awards with this design and is unique for ThReAdTeDs®.
This bear was crocheted from wool and then wet felted. The face/muzzle is needle felted with a wet felted finish (to smooth out the holes left by the needles).  The hat, jacket, bag and slippers are wet felted from merino wool.
The paw pads are leather look.
Enjoy!! 
Berta