Hi all, I am happy to present to you my little girl Aimee.
I designed her pattern myself 

  she's my first 100% own bear - do let me know what you think.
She's a girly baby panda, 10" high. She's made from Helmbold Sparse mohair. She's got Glass eyes and is cotter pin jointed. I've needle sculpted her, sicssor scultpted and hand shaded.
My Mum says she looks wierd, my Dad liked her - I'm rather proud of myself although My camera for some reason isn't focusing well on her. There are things i want to change about her, but i'm proud of my pulled toes as previous attempts have been a disaster. I've decided i don't like square fore-paws, it was an experiment. 

She won't be for sale as she still has some finishing issues,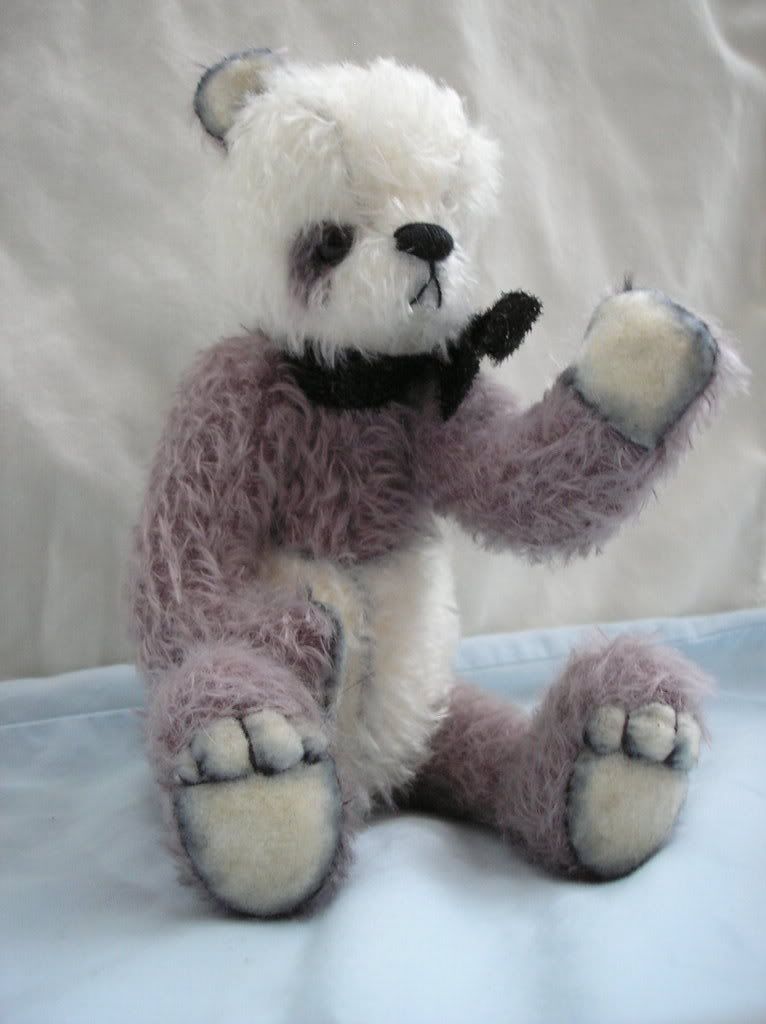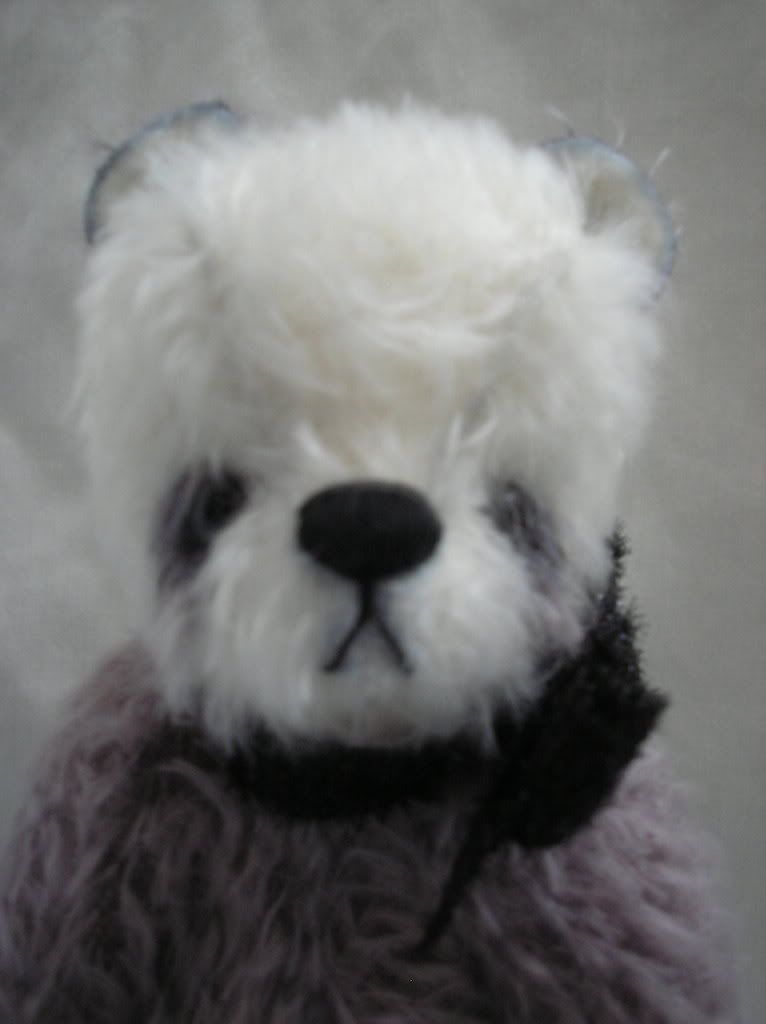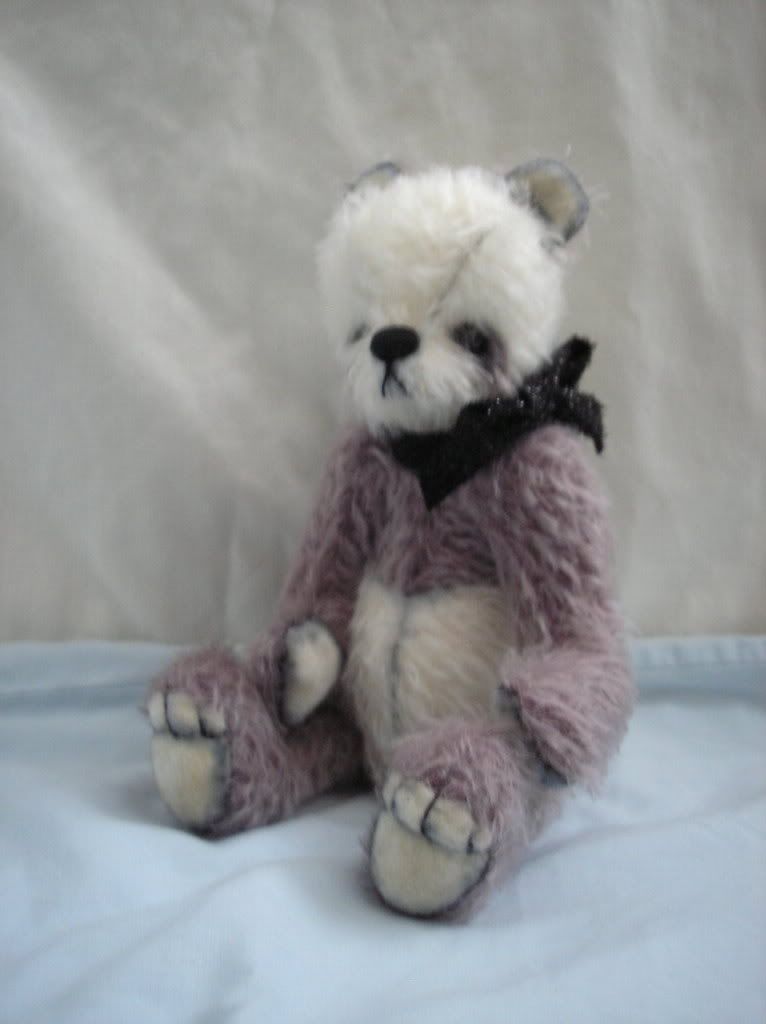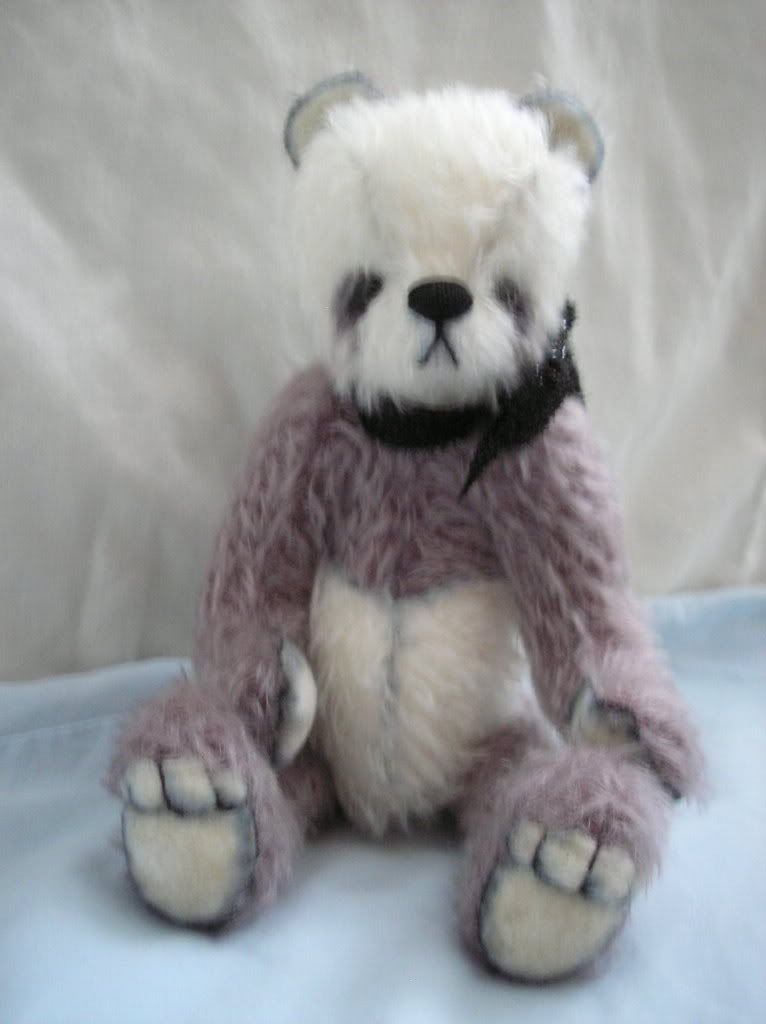 P.s. Sorry the pics aren't very bright; it's snowing outside so the natural light isn't good.