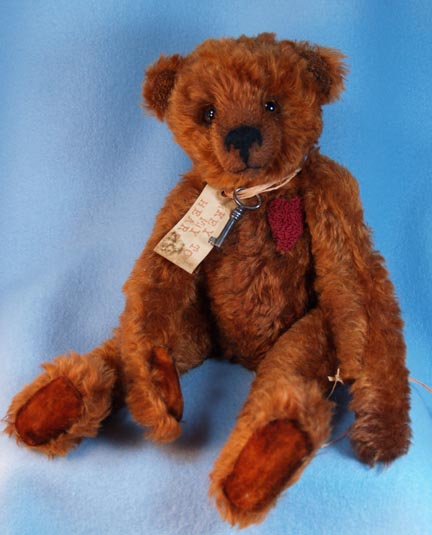 I recently decided to do a bear makeover on a few of my unadopted bears. These are bears that were going unloved due to my lack of experience when I started bearmaking.  This bear had big Mickey Mouse ears at the top of his head. He had a cross expression. He wasn't exactly a bad bear but he just wasn't loveable.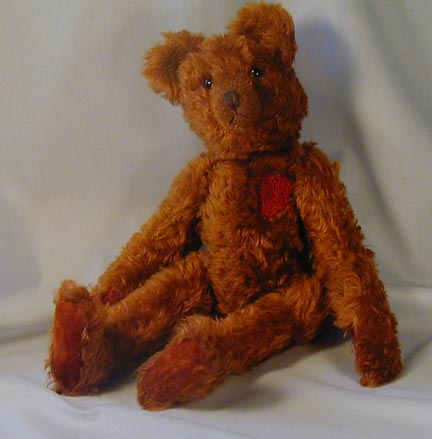 I decided to give him a makeover, I took off his head, made his ears smaller, reset his eyes & gave him a new nose & mouth.  He was is stuffed with excellior so he was a little light I gave him some weight so he was really hugable.  He still has a needlepunched heart but now wears a key & a tag tht reads "KEY TO MY HEART".
He is available on my blog.