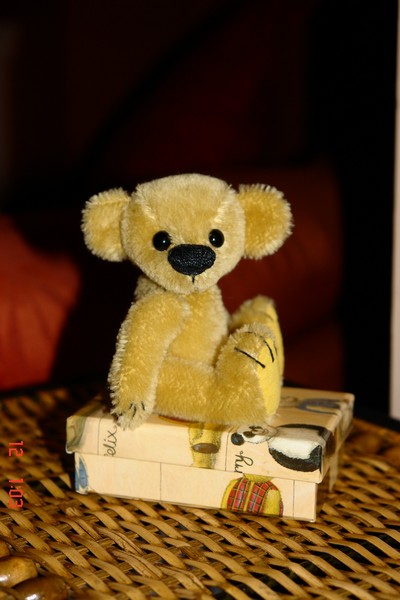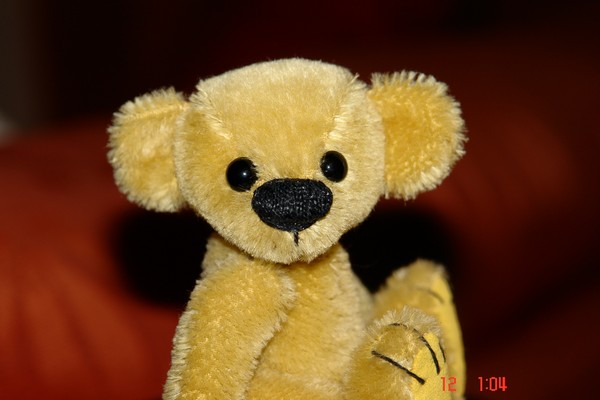 Hi Everyone,
Yesterday morning I'd had enough of the sewing. But whilst watching TV lastnight, didn't know what to do with my hands.
So out came the half finished bear, which I finished. I'm very glad I did, he'll be a nice addition to the many going to the show.
So say Hello to 'Archie'.
Love kayx.