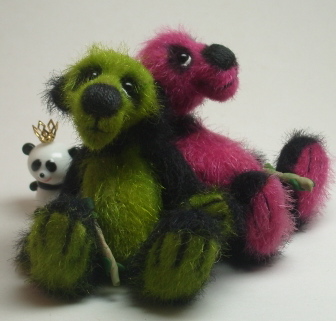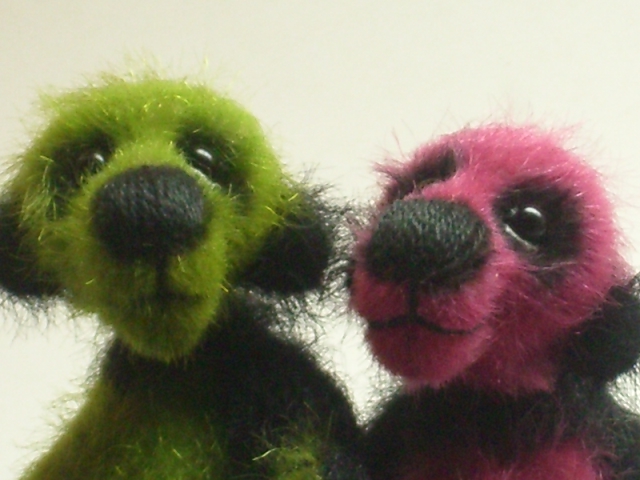 Just wanted to show off my little panda kids...
The little green one I called Bamboloo and the little pink one Ollie.
Bambaloo has found a home already 

   He was one I couldn't part with straight away,  He lived with me for a week or two but I have realised its time to let him go out into the big wide world and be loved by others!!!