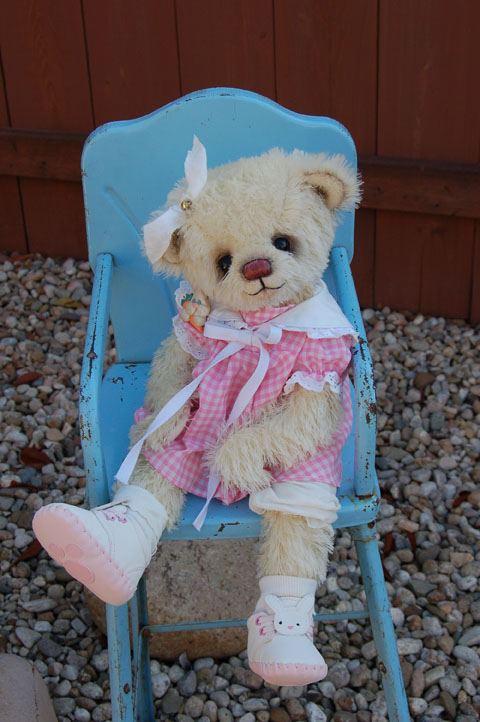 Hello everyone,
I know it has been awhile since I have checked in but we sold our home and things have been a little hectic for about two months now. I am semi settled but we have not bought anything else yet until we know where we want to be right now.
Atleast I am trying to get back to my bear making to keep me sane.  :doh:
I have just put the finishing touches on this new little girl bear and have posted her on Ebay. I would love for you to take a peek if you have a chance.
Thanks so much .
Hugs,
Bonnie