Lovethosebears wrote:
Hi Alison, thank you and your husband for taking these piccies.  It is so nice to see some bears from across the pond.  Just wished that some of the business names was clearer on the table - Alison do you know the name or business name of the blond lady wearing a white shirt she has a red and yellow panda high up on her table and a two toned blue lion?
Ali, that is Diana Watts of DiBears!
I had a great time ... always a lot of fun and memorable times in Clarion!
Thanks for the pictures, Alison. There are tables that you have a picture of that I didn't get and I thought I got to take a picture of them all! I missed about 4 signatures too in my newsletter of the artists/vendors. Just not enough time but it was fun to chat a little with each one. Except for one artist, everyone was so open to have their picture and signing his/her picture in my newsletter.
Your husband done good. I always saw him everywhere helping out. BTW you and hubby won door prizes at the closing ceremonies but you had already taken off. Glad to see you're home safely.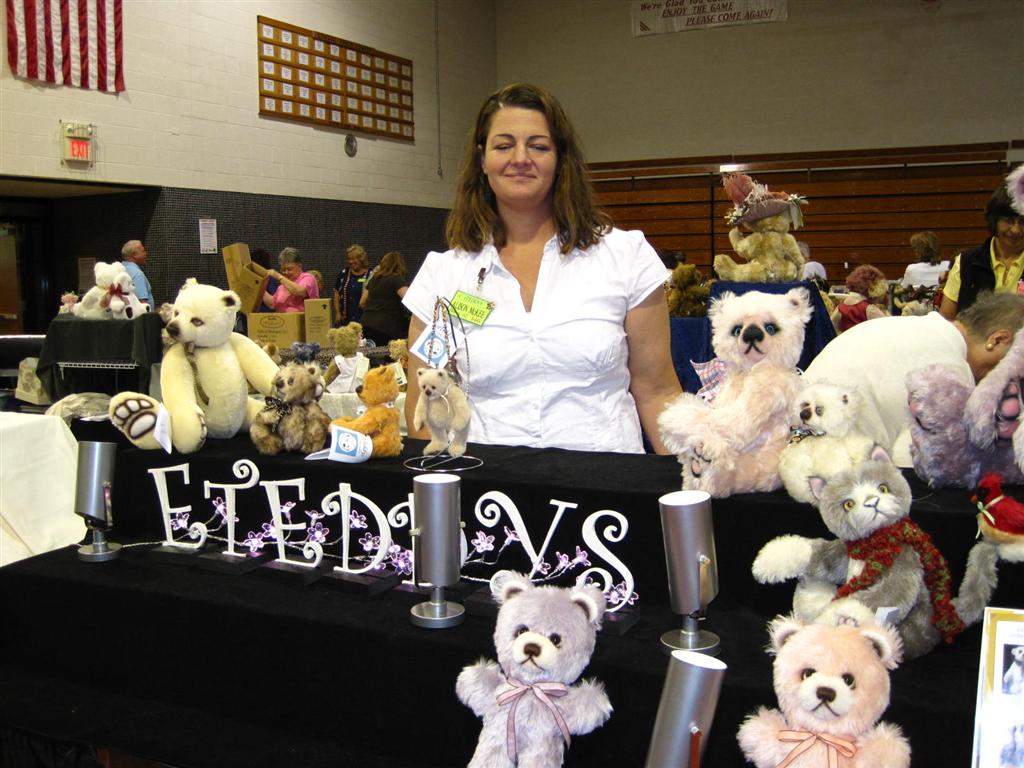 Sorry about taking this picture with your eyes closed. Didn't want to keep you as it was closing time.