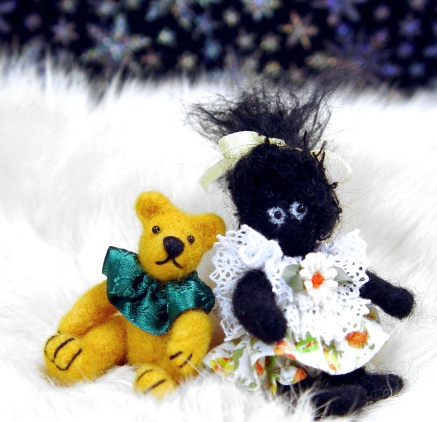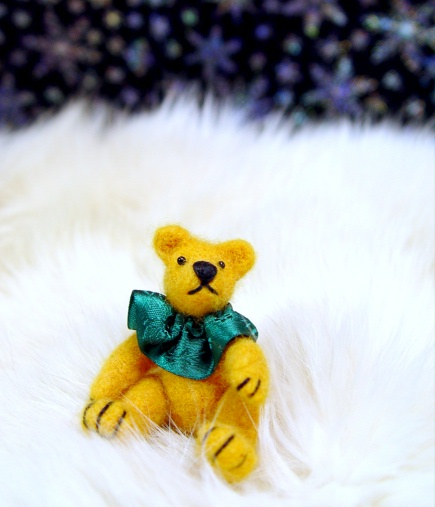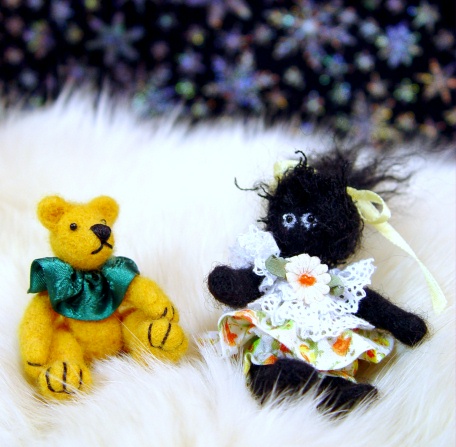 I just finished these guys.....gollygirls hair is mohair a cut off the backing and needlefelted into her head.  I didn't give her a mouth, at first,  because I knew if I was needlefelting her hair in she would be complaining bitterly.
Wouldn't you?
I would.
But when I finished I decided I liked her that way. 
They are 2" tall, and no they dont know how to stand or walk yet.....
All they can do is sit....but they make a cute pair
dilu
Thank you for looking at them