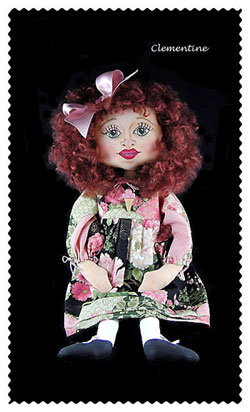 Finally some new creations!
Hi guys it has certainly been a while.
We are back in our studio creating and we have 4 new creations.
This little lady's name is Clementine and she has been created from a new design. All of her details can be seen on our web site at:
Thanks for looking!
Hugs Louise and Garnet Carrick