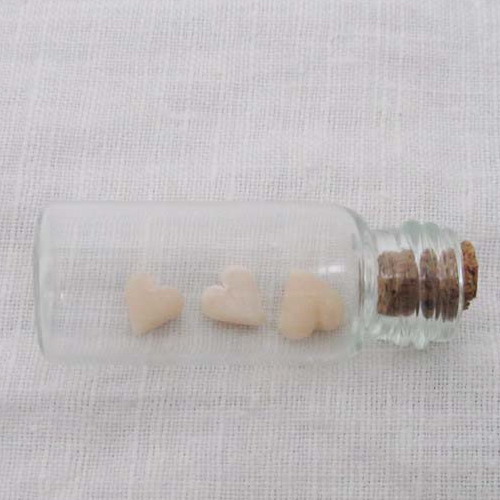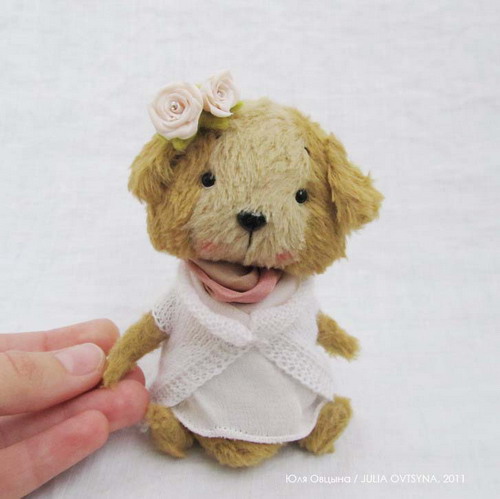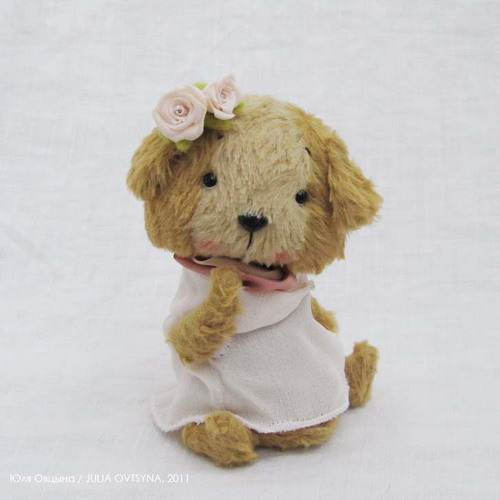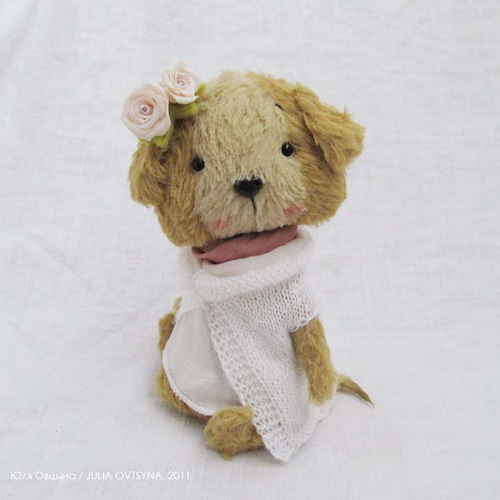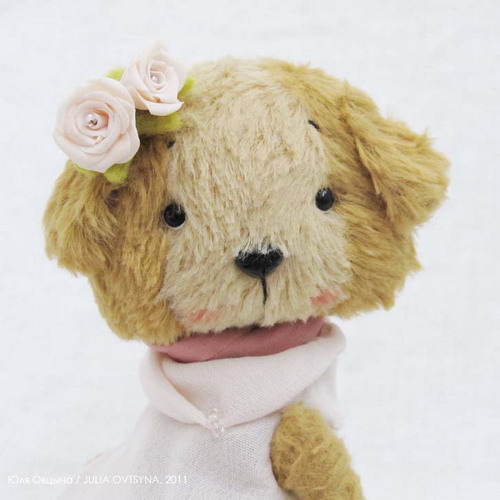 Hello! I'm very glad to see all of you again 

I would like to show you my new puppy.
She is made of German cotton viscose, has black glass eyes and nose, cotter-pin joints and filled with polyfill and glass beads.
Silk dress, white knitted cardigan, roses and hearts from polymer clay (clothing and accessories - my work too). All clothing can be take off. OOAK.
Height is 10 cm in the sitting position.
Or you can see more of his photos on my website here:
http://27konfet.livejournal.com/71625.html
Thank you! ))