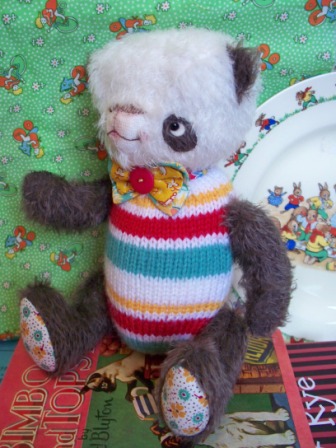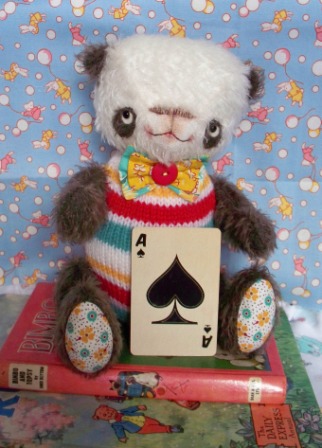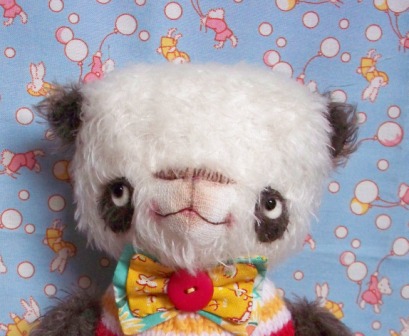 Hello, All
It is my pleasure to introduce e-Ponda to you all. 
Lately I have been exploring a retro theme in my designs.  I wanted to make toys that looked like someone's mum had made them, way back in the day. e-Ponda is one such design.  The idea I had is that he would look he was half a bear, half an old football jersey - !
I hope that you enjoy his pictures.
Kind regards,
Claire.