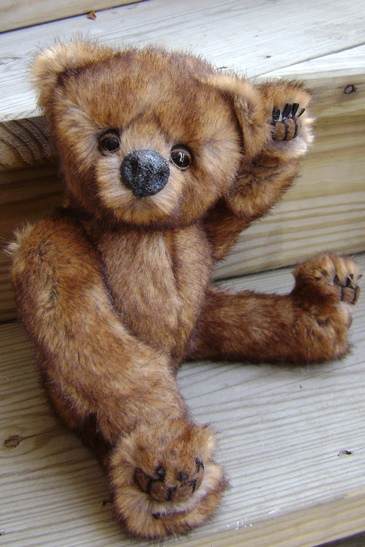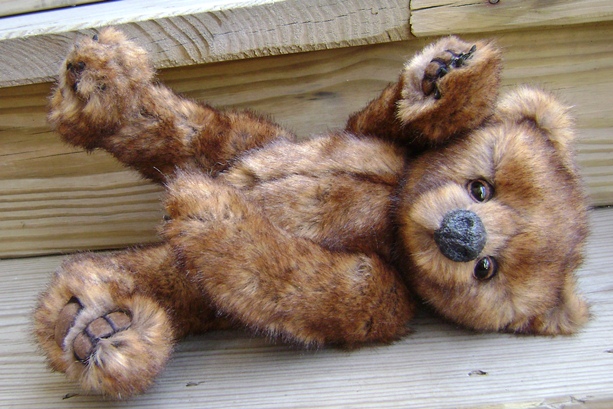 Wallace is a brand new, one of a kind design from Teds 'n Such!
Wallace is a 14" tall realistic-style bear. He is made out of a wonderful, dense tan plush with rusty brown tips/guard hairs. Wallace has German black glass eyes with leather eyelids that have been hand shaded. He also has leather paws and feet with soft-sculpted claws/toes that have been hand shaded. Wallace's nose has been needle felted out of black wool and has been sealed with a clear coat for protection and to give it a shiny, wet look. Wallace has hand-made black polymer clay claws on his paws and feet. Wallace has been stuffed with a combination of polyester fiber and steel shot. He is fully jointed for poseability. Wallace is currently available.  E-mail me for details.
Please let me know what you think of Wallace.  He is my first attempt at a realistic bear (with my quirky twist of course).
Tyler