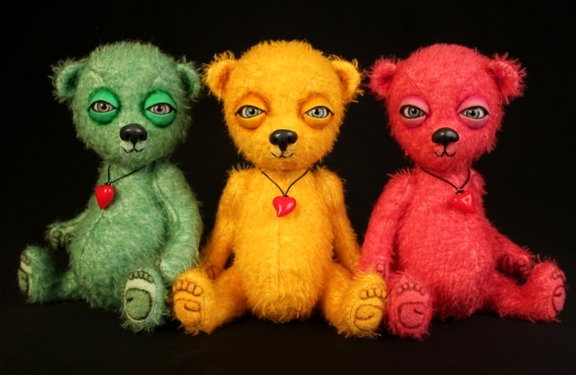 Hi!  Meet my newest creations... From left to right..Midori, Dandy, and Petunia.   These new little babies are 10 1/2 inches tall and created from hand dyed mohair.  They have polyglass eyes, hand sculpted noses, felt eyelids and paws.  They each wear a heart necklace on a leather cord.  I have weighted them with steel shot for a life like feel. 

You can contact me for more details. 

Have a wonderful day!
~Robert