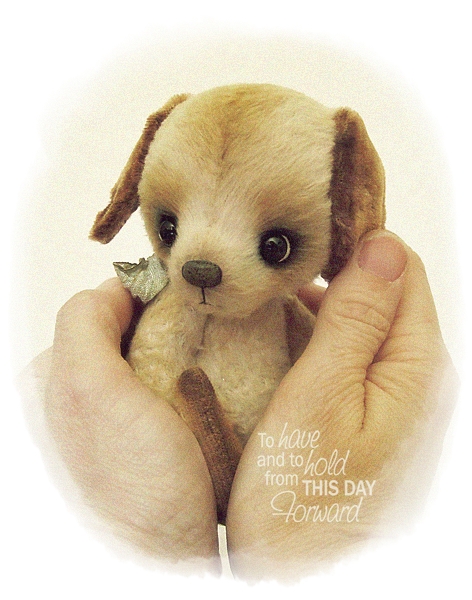 This is JUNIO my the first puppy I've ever made. He was a special gift that I made for the parents of a dear friend of mine that married on June 1st 2012.
JUNIO is full of wedding symbols. First his name is JUNIO which is Spanish for June 

referring to the country that the wedding couple love so much.
The penny has on one side his initial J and on the other side the nr. 1 of the 1st of June, the wedding date.
He is holding a heart, it speaks for itself.......
It was such fun to make him, hope you like him too.
Thank you for your time looking at him, Thea xoxo
His full details can be found on the website: ** CLICK HERE ** to visit the website