A small hedgenhog girl Jana with her toy duck . 
She is 10", made of white alpaca (tummy) and "hedgenhog"  mohair. Fingers are movable. Her clothing is made specifically  for her, on the buttons, can be removed. Duck is made by me too, it can quack.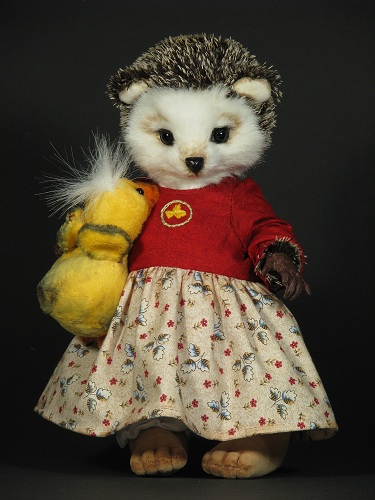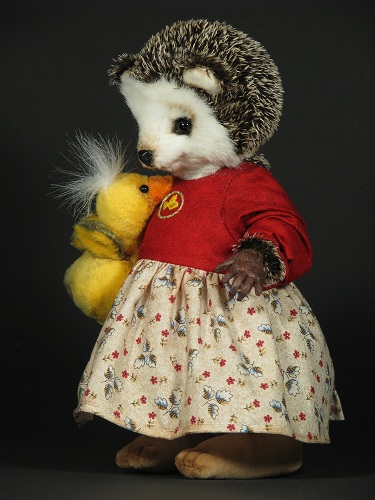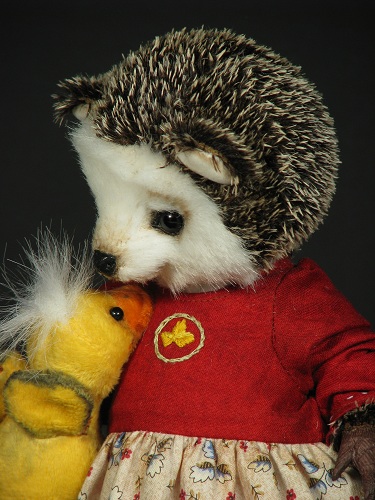 Thanks for looking and keep smiling!