My second teddy from the series Elements. "Fire". Made of faux fur, 32 cm high. Her arms are wired and her body is flexible thanks the lockline. The paws are from leather.
Her dress is decorated with applique and embroidery.
The fire-bird is made by me. It is connected on the arm with a small magnet.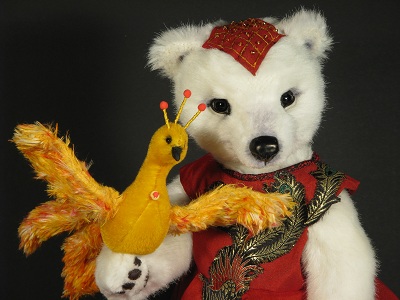 More pictures are on my website
http://www.donatel.de/Fire.html
Have a nice day!