Heathcliff is a one of a kind bear of my own design.
Heathcliff is approximately 14" tall when standing.
He is made from beautifully soft purple & black faux fur and has black cashmere paw pads.
Heathcliff is five way jointed, with nuts and bolts and a wobble neck joint.
He is filled with heavy weight polyester fibre and has some stainless steel ball bearings in his tummy for extra weight.
He has black glass eyes set atop white felt and has a large needle-felted nose.
His face has been carefully trimmed and lightly hand shaded.
Heathcliff is also wearing a hand made wire wrapped flourite pendant around his neck.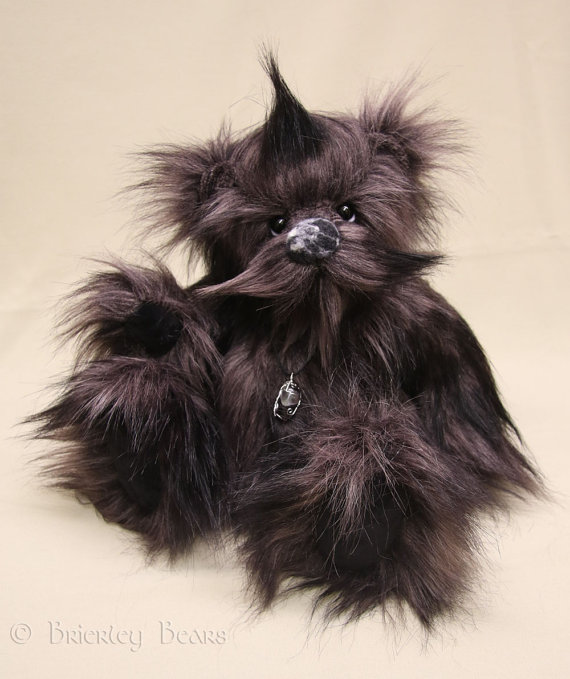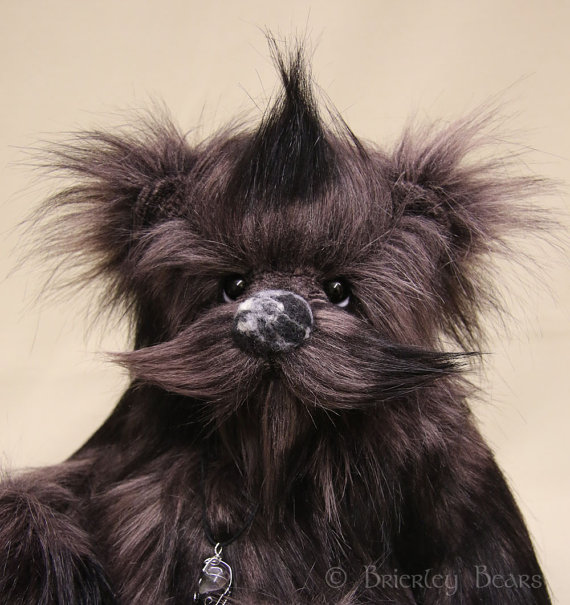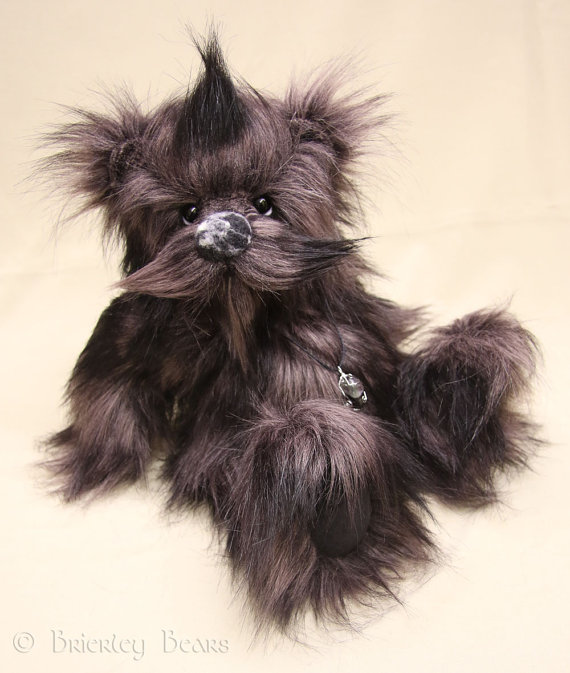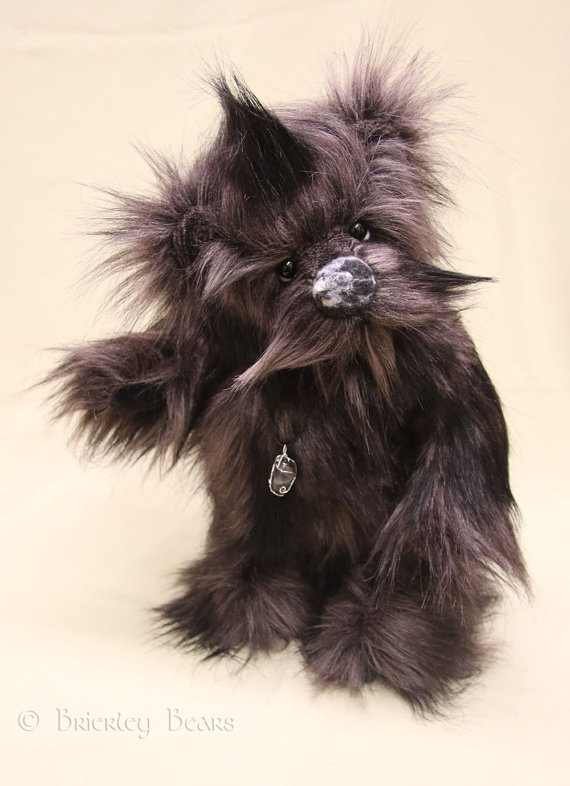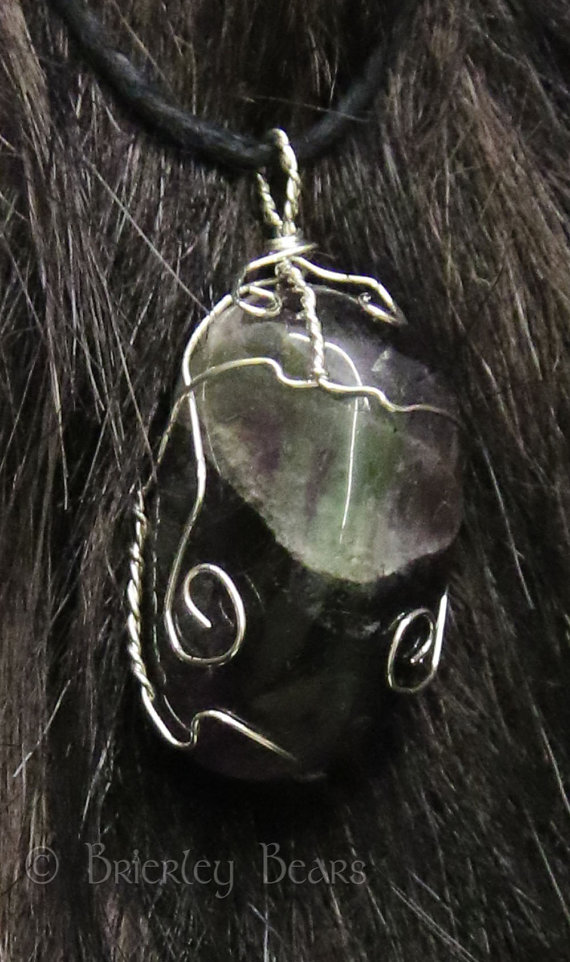 He is for adoption at my website: www.brierleybears.co.uk or my etsy shop: https://www.etsy.com/uk/listing/2233133 … e_active_1