Hi everyone I thought I would post this challenge early so you all can get your creative juices going.  I am so excited to see what everyone comes up with.
Thank you all so much for getting involved in this.
:hug:
Jodi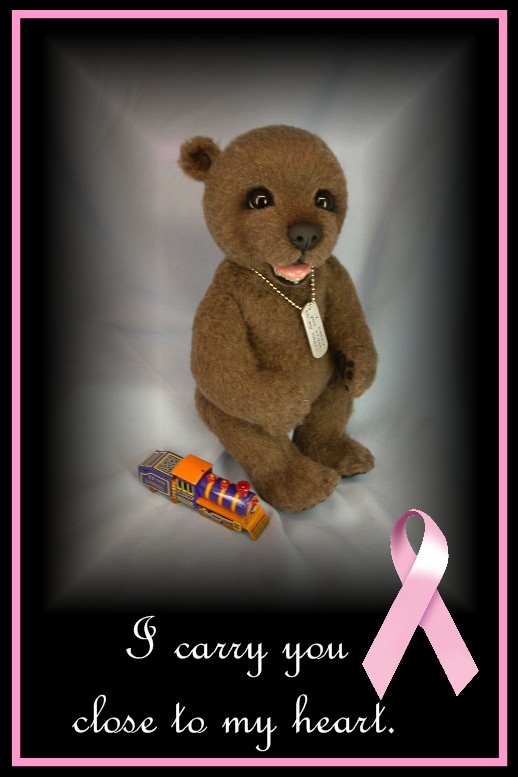 This is my first bear I am going to auction, (I am doing 2, one for my friend Jill who passed away and one for my sister in law who is in the middle of Chemo), his name is Hunter and I did him in honor of Jill's little boy, Hunter.  He is my son's best friend and stayed at our house almost the whole time, when Jill was slipping away from us, Jill and I talked so much about what she wanted for Hunter and how she felt about him, so I decided, in honor of all the loved ones left behind, I would make my first bear be about them. He is wearing a dog tag that says "I carry you close to my heart".
He is not a very big bear  about 9 inches tall.