I recieved my Ornament today from Jane Blowes for Mo Bear Designs!!! He is soo cute, I will post a picture soon. Thank you so much it is lovely.
I am concerned that My package has not yet been recieved by the recipient yet??
Alright Here it is___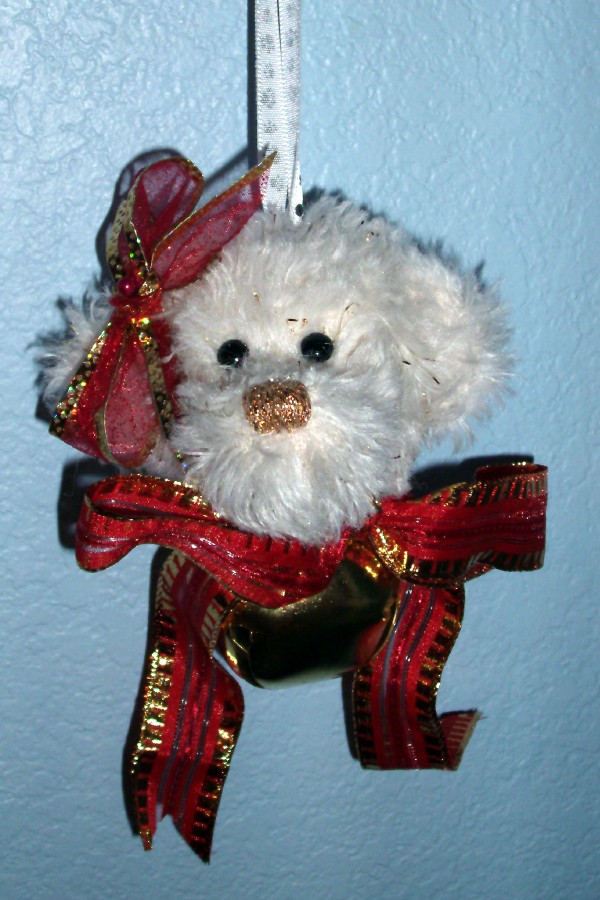 Also Here is a picture of the Ornament that I sent to Andrea or Drea's Bears, I have confirmed thru Postal that the package was delivered on December 9th, Andrea has not responded to the emails and has not posted on here since the 4th of December so I thought I would post the picture.