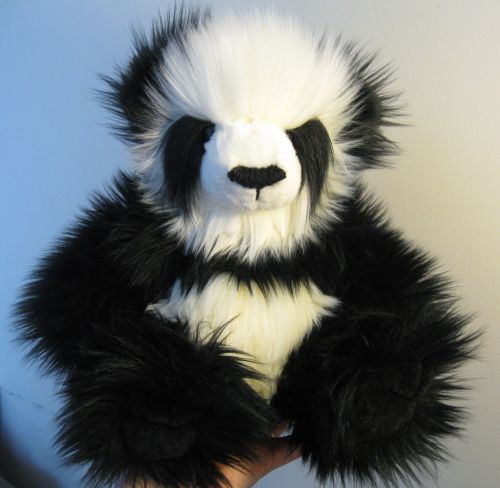 This is my latest pattern, a panda! I'm so happy with the way it turned out. :D
It is completely hand sewn by me.
The panda is 12" standing, 9" sitting.
Available in my Esty shop. http://www.etsy.com/view_listing.php?li … d=21973082
If you have the time, take a look! :)
Another project that didn't get any responses.. I don't think I'll post here again.