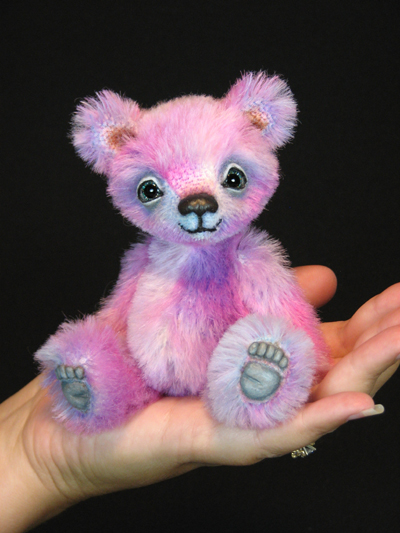 Hi!
Jack and I have a new mini bear named Confetti available for adoption from our website here:
http://www.whiteforestbears.com/available_critters.html
Confetti stands 5" tall, and is made from dense Schulte mohair that I dyed a blend of purples and pinks.  Jack gave him emerald green eyes and wool felted paw pads.
Hope you're having a great day!
Hugs,
Erin