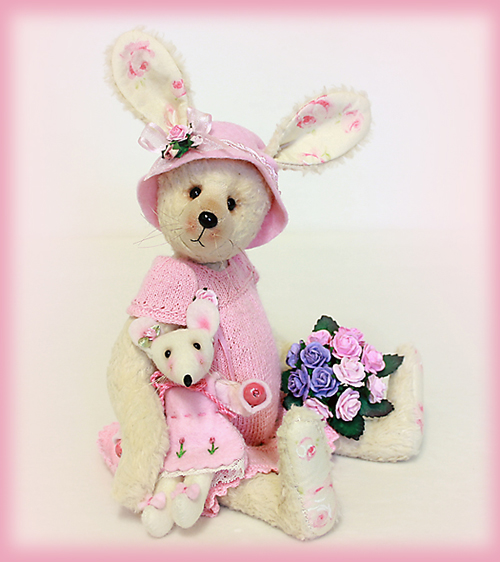 This is Rosaline and her little woolfelt mouse-friend which I made too otherwise she feels a bit alone I suppose 

 
She arrived at her new owner this week who is very happy with her.
I knitted the little dress on 1.2 mm knitting needles, and her dress is trimmed with crocheted edges. 
I simply love to knit these small clothes, been quite busy with it in the past months.
My studio is a big mess nowadays. Do you know this lack of space too......???
Just wondering, or is it only me who has this problem...

Here are some other piccy's: