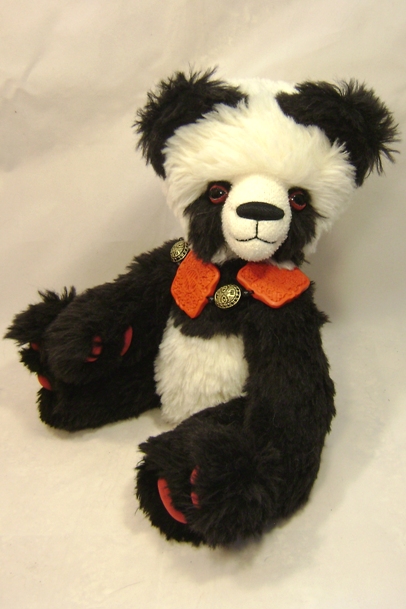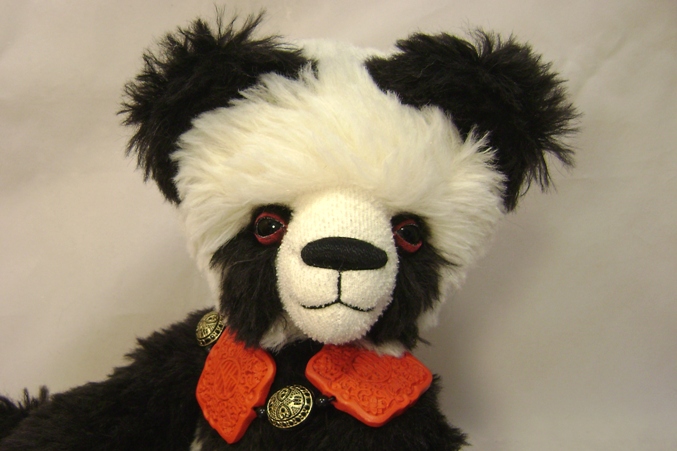 Pandas are one of my favorite things to make and collect.  I just love the way they turn out!  Here is my latest panda Hui Ying.
Hui Ying is a 14" bear made out of black and white alpaca. He has black glass eyes with red ultrasuede eyelids and a hand-stitched black nose. Hui Ying's paws and foot pads have been done in a reverse trapunto style. Hui Ying has airbrushing around his paws/feet, around his eyes and his nose. Hui Ying's name means wisdom. He comes with a necklace with red and black/gold beading.
Hui Ying is available now.  Please visit my website for pricing details.