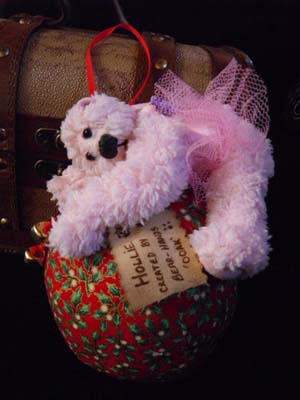 Hi everyone please meet Hollie my new Ornie Bear, she is made from beautiful pink fluffy fur (really hard to work with lol)
she is fully cotter jointed with her cheeky tutu ready for dancing round the christmas tree. She is attached to her ornie which is made from a beautiful cotton fabric with holy on.
I hope you like her she is for sale on my website.
hugs Susan
p.s its good to be back i have really missed everyone xx