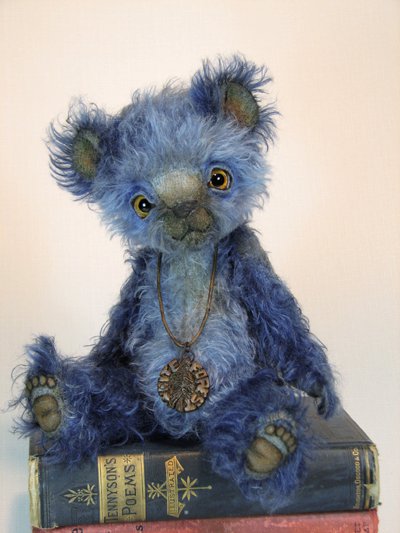 Good Morning!
Timothy the panda bear is now available for adoption from our website here:
http://www.whiteforestbears.com/available_critters.html
He stands 12" tall, and has been aged and distressed.   We hand-dyed his curly mohair beautiful shades of blue,and Jack painted amazing amber eyes for him.  You can see more photos and details at the above link.
Have a wonderful day!
Hugs,
Erin