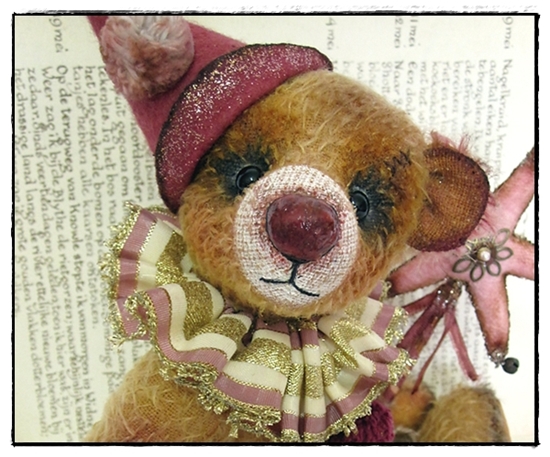 Please meet Pippo the Clown who was born as Mr. Strawbeary, the 2nd teddy bear that I made from the first teddy bear kit that I bought.
It was such fun to do. And his make-over turned out wonderful. Let me know what you think of him........
Have fun looking at the pictures:
If you want to read his full story or to see much more and larger pictures, please visit my website: CLICK HERE
For a quick look please visit my blog, by clicking on the BLOG-link below my avatar.