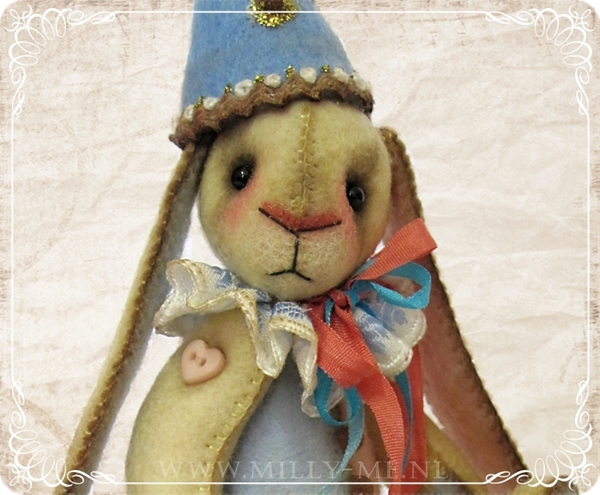 It has been ages since my last post. I've been very busy in the last couple of months.
We got a new kitchen and decided to renovate our house downstairs as well. It was a big mess anyway....

 
Everything, except the living room, is refreshed: new paints, new decorations etc.
It was a very time-consuming job....!!! And I never want to do it again   

So now the time has come to make a fresh "new" start and I want to show you little Mozart.
I've finished him ages ago....so please take a peek at him.
He is made of woolfelt and I also made his little drum.
There are more pictures of Mozart on my blog: TAKE A PEEK HERE
And I want you to know that Little Mozart is already adopted.
Bearhugs, Thea