Hello.
I'm not a teddy bear maker, but I need related advice and this forum looks like the best place in the world to ask.
I have previously designed wax seals in the shape of my children's hands and feet (see images).
The idea is that they look like a hand or footprint in mud when you make the seal.
(I do offer them for sale, but this isn't advertising; I haven't given a link)
I think they work well, so I wanted to make more. I just finished designing a dog's paw-print, but my wife thinks it's not cute enough. I work from ink prints from an actual animal, and viewing of various real reference images of paws and prints - which produces something on the realistic end of the spectrum. So in an attempt to make it up I proposed making a teddy-bear paw for the cute style.
But the thing is, it turns out that they vary quite a bit. Real bears have five toe-pads, that seems clear.
But searching the internet reveals that teddys have anywhere between three to five pads, in a variety of configurations.
Generally, the finger pads are very round (sometimes vertical oval). The palm print may be horizontal oval, or bean-shaped (either way up), or heart-shaped like a rounded triangle.
So what I'm looking for is advice on which is 'best'. Either most common or traditional, or cutest, or other parameters I haven't considered - please say what is most important. I'm hoping for a number of replies to get an idea of the general feeling on the matter, so please do comment (or PM) even if just to say you agree with someone above.
Thanks very much for your advice.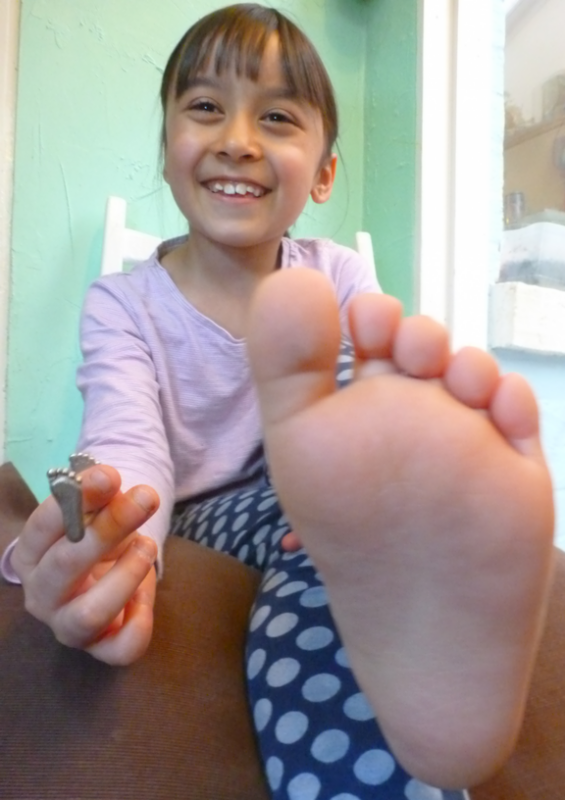 My daughter's foot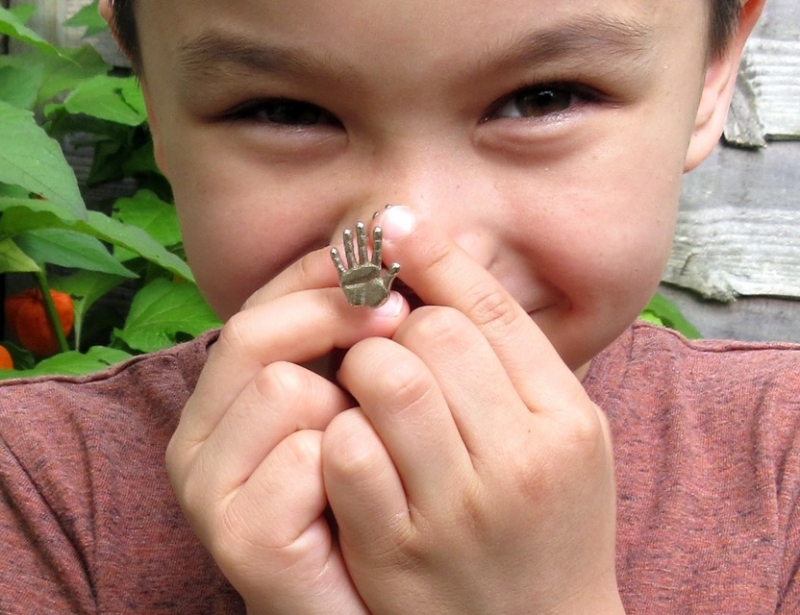 My son's hand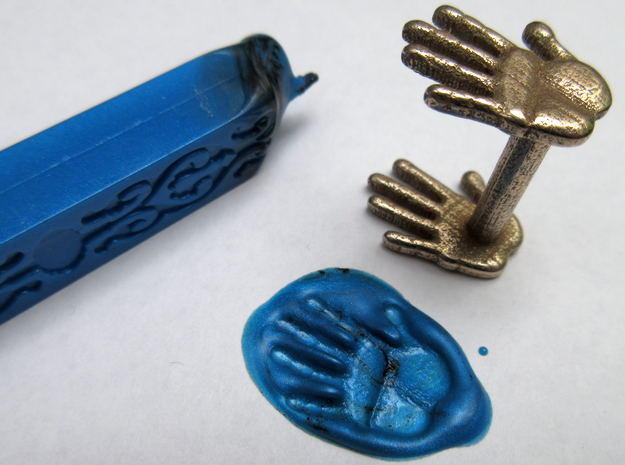 handprint seal in action